Each student will be expected to keep an updated notebook for Language Arts. We will use a standard three ring binder with three dividers.
First Divider: Daily Warm Ups
Second Divider: Quarter 1 Materials
Third Divider: Quarter 2 Materials
Fourth Divider: Quarter 3 Materials
Fifth Divider: Quarter 4 Materials
---
Quarter 1 Materials

​​​

​Social Studies Syllabus
Quarter 1 Hall Pass
US Physical Characteristics Map/Notes
Latitude & Longitude
United States Map
NC's Geographical Location
NC Regions Notes
NC Geographic Regions/ NC Land of Diversity
Pre-Contact Native American Cultures
Native American Life
Natives and Newcomers Notes
The Mystery of Roanoke Island
The Carolina Charter
Unit 1 Study Guide

13 Colonies Map

Colonial Era Vocabulary

13 Colonies Form

The Slave Trade

Triangular Trade

Albany Plan

Culpeper's Rebellion

French & Indian War Notes

Pirates

Unit 2 Study Guide

Road to the Revolution Notes

Revolution Vocabulary
Revolution Cause & Effect
Henry & Galloway Speeches
Declaration of Independence Notes
Truth Detective

Who Fired First?
American V. British Advantage
Major Battles of the Revolution
NC in the Revolution
People of the American Revolution
​Songs of the American Revolution.

Quarter 2 Materials

​​

Quarter 2 Hallway Pass
Articles of the Confederation
Governing a New Nation
NC: A New Nation
Government Vocabulary
Preamble Rubric
Constitutional Convention Notes
Anti-Federalists v. Federalists
"We the People..."
Bill of Rights/ B.O.R Practice
Amendments 11-27
Know your Rights
Three Branches of Government
Three Branches Analogy
How a Bill Becomes A Law
Electoral College.
Powered by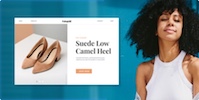 Create your own unique website with customizable templates.